Manchester City
@manchestercity
Manchester City Football Club is an English Premier League football club based in Manchester. Founded in 1880. Nickname: The Citizens.
Manchester, England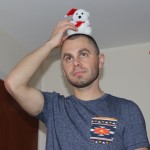 A resounding home win followed by a convincing victory in the derby means it's already been a great week for City fans, but it will feel even better if they can close it out with another win over a big rival. A trip to take on Arsenal at the Emirates Stadium is the job at hand and although history suggests it will be a tight affair, recent form looks good for Pellegrini's men.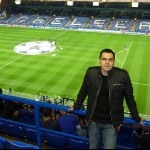 This is only 3rd time in the Champions League and let's be honest Man City played against teams that have been in the game for decades. There was nothing much they could have done and Kompany and Hart was brilliant yesterday. All those trolls bashing City know very well their teams have got no chance against Barca. I will put my money on Madrid or Bayern to win the league.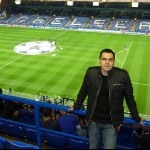 Barcelona are in a bit of a crisis. Iniesta might not play after his troubles. The team is looking tired and lazy. Messi is being criticized more than ever before... If ever this is the best time to play Barcelona.

Still unlikely but more likely than I thought 3 weeks ago. I can see City making a game of it, but they'll miss out.